Not only do words hurt, they often twist meaning. Offensive terms like "nuts,"  "psycho" and "crazy" are frequently used to describe individuals who are suffering from mental illness.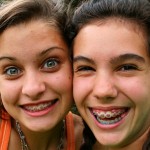 They also happen to be the three most frequently voiced terms used by 14-year-old students who participated in a research project in England. The project was designed to learn the extent of stigma in relation to treatment avoidance. (A paper on the 2007 study appeared in BMC Health Services Research.)  The researchers found that of the 634 students in the study, 400 contributed 250 derogatory words and terms, and 20 longer phrases, to describe a person with a mental health problem. At the same time, 208 students reported they personally knew someone with mental illness.
The study showed that young people are even more averse than adults in considering treatment for mental illness—very troubling given the fact that adolescent suicide is on the rise.
The fact is that in adolescence many things are not "cool," and mental illness is one of them, making it subject to demonization.
Name calling has always been an issue for those of us who are considered different, or "act" in ways deemed abnormal. But the kids' penchant for labeling a person with illness comes from adult influences.
We often hear someone referred to as "a schizophrenic," for example, as if the individual so labeled is the sum of his illness. We all know this isn't the case, but the practice persists. And how easily do we call one another crazy or psycho in a light moment? It happens to all of us. We need to get over the practice.
Surely, the old nursery ditty "sticks and stones will break our bones, but words will never harm us" is bereft of truth. Words hurt and used without sensitivity, they might as well be daggers.