It is no secret that the healthcare system in this country is in dire need of repair. In an effort to provide some direction related to this concern, the Institute of Medicine (IOM) published a number of reports known as the Crossing the Quality Chasm series to address issues related to patient safety and the fragmentation of health services. One of these reports was entitled Improving the Quality of Care for Mental and Substance Abuse Conditions. In it, the authors discussed the impact of stigma on people with a mental illness.
Stereotypes and stigma
The report identified two negative stereotypes that impact a person's ability to receive the most appropriate care. The first stereotype is the misperception about the extent to which people with a mental illness are capable of making decisions about their treatment. The second stereotype relates to the erroneous belief about the extent to which people with mental illness pose a danger to themselves or others.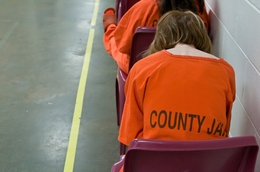 In the 5 years since the IOM reported on the quality of care for persons with mental and substance abuse conditions, not much has changed. This became crystal clear most recently when the Houston Chronicle published a story last month with the headline "As state cuts services, jails brace for influx of mentally ill."
Jails are repositories for criminals who have demonstrated a threat to society. Currently, in Harris County alone, according to the article, approximately 25% of 10,000 inmates receive services for diagnosable mental illnesses. Placing the mentally ill in jails and prisons not only perpetuates the stereotypical erroneous belief about the extent to which people with mental illness are a danger to themselves or others but also increases the financial burden to society. The Houston Chronicle article reported the cost to the county for caring for the mentally ill behind bars was $27 million dollars a year.
Value of diversion programs
Jail diversion programs are sorely needed to address the social stigma problem, the financial problem and the allocation of appropriate services for the mentally ill. In 2006, the U.S. Department of Health and Human Services published a guide for mental health planning: Jail diversion: Strategies for persons with serious mental illness. Other federal agencies have published similar reports.
The time has come to take the recommendations of these agencies seriously. The Houston Chronicle highlighted such a program in Bexar County, Texas. According to the article, the jail diversion program saved the county more than $15 million a year. The cost savings are important, but so is the fact that the program provided appropriate services to the mentally ill.
As a mental health provider, I am outraged by the thought that society supports the notion that mental healthcare and jails go hand-in-hand. No other illness is relegated to the penal system. This represents the ultimate stigmatization of mental illness.