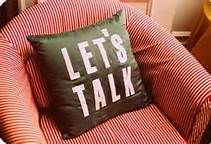 More than two years ago, I wrote a post on this blog entitled, "Is psychotherapy going to POT?" Tongue in cheek, I was protesting the proliferation of brand-name, evidence-based therapies with all their acronyms: CBT, DBT, ERP, EMDR and the like. There's no way any therapist can learn to practice 150+ brands, and a half-century of research attests to the difficulty of demonstrating that any one brand is generally superior to any other. Accordingly, I declared myself a practitioner of plain old therapy — relatively unstructured "talk therapy" without any special technical procedures. And I liked the acronym.
This post led to an interchange on the blog with my colleague, Tom Ellis, an expert therapist and research-minded psychologist who expressed some reservations. In his post, "Make my psychotherapy plain, but with a twist," he took issue with the implication that there is nothing new happening in the field of therapy and pointed out the benefits of recently developed specialized procedures and treatments for certain disorders, such as panic and obsessive-compulsive disorder.
POT vs. BEER?
In conversation, Tom expressed concern that I might be communicating to therapists that whatever they've been doing all along is perfectly fine and they don't need to learn anything new. I responded with another post, "Can we grow more potent POT?" In so doing, I acknowledged the need to continue refining psychotherapy on the basis of new knowledge, which I had aspired to do in homing in on mentalizing in the context of attachment relationships as a common therapeutic factor that cuts across different brand-name therapies. "Mentalizing" refers to being aware of mental states such as desires, feelings and thoughts in oneself and others, and "attachment" refers to relationships with strong emotional bonds, such as parent-child relationships, romantic partnerships and patient-therapist relationships. Tom responded with a second rejoinder, "Psychotherapy: Bring on the POT, but don't forget the BEER," a new acronym for "But Empirical Evidence Required." In other words, Show me the data!
Therapists like POT
There was a playful quality to this blog-post interchange, but Tom and I are equally serious about current debates in psychotherapy, often pitting two broad camps against one another, that is, the clinicians versus the researchers. Tom and I share allegiance with both camps. After this initial foray in the blogosphere, I started to take the idea of plain old therapy more seriously, and for the past two years I've been talking about it in presentations and workshops locally, nationally and internationally. As intended, "POT" elicits amusement, but I've been surprised at therapists' sheer enthusiasm for it. I went public in print, responding to an invitation to write for the "From the Expert" column in Psychiatric News with an editorial, "Reviving Plain Old Therapy."1 Ultimately, I took it so seriously that I wrote a book about it, entitled Restoring Mentalizing in Attachment Relationships: Treating Trauma with Plain Old Therapy.2
Why POT?
I have a few ideas about the basis of therapists' enthusiasm:
Like me, many therapists are put off by the implication that they should learn a whole bunch of different therapies.

Many of the brand-name therapies were developed to treat specific psychiatric disorders and, like me, many therapists are generalists who work with patients with diverse problems, many of whom struggle with multiple disorders at the same time. We generalist therapists are the counterparts to general practitioners in medicine. Such physicians, too, must refer patients to specialists when indicated.
My emphasis on plain old therapy is consistent with the well-demonstrated contribution of the therapeutic relationship to the treatment outcome3 as well as a current humanistic counter-reaction to increasingly technological approaches to psychiatry, now abetted by enthrallment with neuroscience.4
I use the "old" in plain old therapy with some irony, because I find a substantial evidence base supporting the effectiveness of plain old therapy in contemporary attachment theory and research, including the recent work in mentalizing.5 When I discuss this work on attachment with patients and clinicians, many find it intriguing and eye-opening. Hence I was pleased when my colleague, psychiatrist Robert Fischer, who is executive director of the Optimum Performance Institute commented in an article that plain old therapy "actually is the most novel approach I have heard in the past 15 years!"6
Notwithstanding my confidence in the value of reviving plain old therapy, we therapists have no reason to be complacent about our work. The fact that a half-century of horseraces comparing different brand-name therapies has failed to reveal champions and that their commonalities are therapeutically significant does not mean that all are equivalent for a given individual.7
In the face of disagreement among proponents of different approaches as well as between clinicians and researchers, there is considerable consensus on one point: We are far from understanding the specific psychological and interpersonal processes that render psychotherapy effective.8, 9 I think mentalizing in the context of attachment relationships points us in the right direction, and new research supports this path.10 Indeed, we always desire more empirical evidence but, meanwhile, I think plain old therapists stand on solid ground.
Editor's note: If you enjoyed this post from Dr. Allen, please check out some of his other recent posts:
References 
1.       Allen JG. Reviving plain old therapy. Psychiatric News. 2012;47(10):3.
2.       Allen JG. Restoring mentalizing in attachment relationships: Treating trauma with plain old therapy. Washington, DC: American Psychiatric Publishing; 2013.
3.       Norcross JC, ed Psychotherapy relationships that work: Evidence-based responsiveness. Second ed. New York: Oxford University Press; 2011.
4.       Bracken P, Thomas P, Timimi S, et al. Psychiatry beyond the current paradigm. British Journal of Psychiatry. 2012;201:430-434
5.       Allen JG. Mentalizing in the development and treatment of attachment trauma. London: Karnac; 2013.
6.       Fischer R. Reflections on "Reviving plain old therapy"—A recent article featured in psychiatric news. Optimal Performance Institute. 2012;June 7.
7.       Budd R, Hughes I. The Dodo bird verdict—controversial, inevitable and important: A commentary on 30 years of meta-analyses. Clinical Psychology and Psychotherapy. 2009;16:510-522.
8.       Kazdin AE. Mediators and mechanisms of change in psychotherapy research. Annual Review of Clinical Psychology. 2007;3:1-27.
9.       Mansell W. Core processes of psychopathology and recovery: "Does the Dodo bird effect have wings?" Clinical Psychology Review. 2011;31:189-192.
10.     Rossouw TI, Fonagy P. Mentalization-Based Treatment for self-harm in adolescents: A randomized controlled trial. Journal of the American Academy of Child and Adolescent Psychiatry. 2012;51:1304-1313.