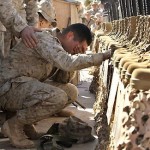 How are Iraq and Afghanistan war veterans dying? Is there an epidemic of premature deaths, relative to their civilian counterparts, among the still relatively young men and women who saw combat deployment over the past decade? In an era of big headlines and the twenty-four hour news cycle, the average American citizen might justifiably presume that suicide is the leading cause of death among veterans of the Iraq and Afghanistan wars. We have all heard variations on these startling pronouncements: "More Iraq veterans have died by suicide than were killed in combat operations!" "One Iraq war veteran commits suicide every hour!"
Despite the media-driven answers one might think exist to the question that heads this post, the factual truth is no one really knows. The reason we do not know is that all-cause mortality among these veterans has not been carefully studied or tracked.
Texas-based study
A few months ago, the Austin American-Statesman published results of an examination of all-cause mortality among Iraq and Afghanistan war veterans who were listed as VA beneficiaries in Texas. Their results, published in a three-part series September 30, October 1 and 2, 2012, indicated that drug overdoses or toxic combinations of drugs (mostly prescription medications, such as painkillers like Oxycontin) accounted for approximately as many deaths as those that were clearly suicide. Of the 266 deaths with known causes in this study, 16.9 percent were ruled as suicides, 18.8 percent were as a result of motor vehicle accidents and 17.7 percent were drug-related deaths.
This is important information, and yet the Statesman study raises more questions than it answers. This is true for several reasons:
We do not have a clear understanding of the number of veterans who were VA beneficiaries in each year of the study. Without this denominator, it is impossible to calculate rates of the various causes of death.

Causes of death were only obtained in about two-thirds of the cases, leaving us with many individual mysteries about how and why these veterans died.

We have no contextual information to compare these data to. How do these Texas veterans' deaths compare to an age-gender-race matched comparison group of non-veterans from Texas? 
What remains are some very interesting raw numbers, but we still do not have all the answers needed to guide prevention efforts.
Now what?
So, where does that leave us?  As we wrote in a blog post for the Huffington Post recently, there is good reason to be more concerned about prescription medication deaths among veterans. This is an issue that has received only scant attention. Few people involved in the national dialogue on combat veterans' issues are talking about this or seem to recognize the grave threat it poses to the health and well being of our active-duty troops and more than two million veterans. This is despite the fact that prescription drug use of opioids rose dramatically over the past half-generation, and is now America's deadliest drug epidemic. The CDC reports that more than 15,000 people in the U.S. die each year from overdoses or toxic combinations of prescription medication painkillers. This is more than a 300 percent increase since 2000, and the numbers continue to rise. In fact, more people die from abuse of prescription painkillers than from cocaine, heroin and all other illegal drugs combined. Three years ago opioid-related deaths surpassed traffic accidents to become the leading cause of accidental death in America.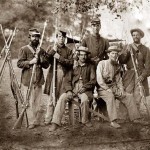 Young veterans, with their catalogue of blast injuries, headaches and chronic back/joint pain, may be especially vulnerable to the dangers of opioid prescriptions. Even for those who do not overdose, opioids change the brain, rewiring neural circuitry that leads to a host of other ripple effects – physical, emotional and social. Of course, we also should be concerned about the tragedy of suicide among our veterans. Especially since suicide has risen dramatically over the past decade among active-duty military personnel and since suicide may be more prevalent than it was historically when compared to wars of the past, such as the U.S. Civil War (1861-1865).
In an encouraging follow-up story, the Statesmen reported that since their study ran – and possibly because of their effort – the VA has announced plans to conduct a large national study of all-cause mortality among veterans of Iraq and Afghanistan. This is good news, as it will shed light on veteran suicides and drug overdoses, and will help answer the question posed in this post's headline. As a nation we have a duty to help veterans live long and productive lives. An important step toward realizing this is to ensure that we fully understand all causes of veterans' deaths, especially premature deaths. It is encouraging that perhaps we are about to begin a national effort to do this.