In an era of instant gratification, the speed at which we get our curiosities met increases with each technological advancement and reform in the way modern man lives life. Finding a personalized space in this world where you feel centered and at peace can serve as a preserving and sustaining agent and as a harbor from storms.
Ever-building personal and professional to-do lists can be depleting if you don't take time to step out of the continuous current that constantly pushes ahead. Turning the TV on for a moment is a reminder of disasters, tragedies and conflicts that impact the world we live in.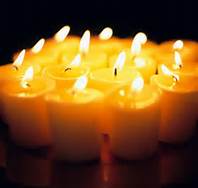 Years ago, the idea of quiet meditation or turning the mind would have been less difficult. Avoiding distractions and fine-tuning contemplative introspection was a head space that would have been easier to tap into. In our society now, it is rarer to find cloistered groups committed to this endeavor.
Today, some people only associate spirituality with religion, and for some people they are related. There are those who are very religious but rarely connect with it on a personal and spiritual level. Others struggle with the idea of incorporating anything into their lives that could be perceived by others as religious.
I challenge you to consider spirituality as a way to become less bound up in self and as a way to make meaning in life. This meaning can renew hopefulness, sustain faith and serve as a healthy way to press on in a balanced way regardless of what blessings or adversities we encounter.
For those who have connected in the past with a spirituality that made meaning in their lives but have since become occupied with busy lives, I encourage you to revisit the ways you tapped into that part of yourself, not with guilt but renewed curiosity.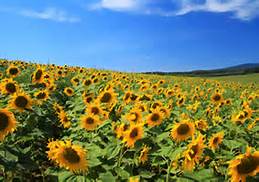 It is not uncommon to hear of athletes who are "in the zone," or people describing their personal time as "Zen." Whether it is through activities such as running, yoga, playing or listening to music or connecting with spaces that are sacred to you like nature or religious communities, I encourage you to find your own personal ways to connect with meaning and beauty in your life.
In an old hymn, the lyrics "prone to wander" describe the difficulty modern man faces in focusing on the discipline it takes to seek the things that enlighten us. Not an enlightenment that just comes from acquiring intellectual knowledge, but the kind that fills in the gaps and weak places that we are reminded of when under stress. Life is full of distractions, but finding a personalized way to use spirituality to build healthy coping mechanisms is a worthwhile pursuit.