On a recent trip home from Boston, I experienced one of those random but sort of wonderful encounters that you don't soon forget. I had the hotel arrange for a car and driver rather than renting a car since I am not really great with directions, and I am just not the best driver. Anyhow, as the driver and I were making the usual small talk, I learned that this young man was from Uganda. Aside from how pleasant he was, his being from Uganda caught my attention as images from the news flashed through my mind.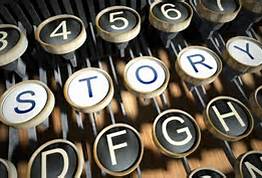 He was very curious about Texas and wanted to know if we have any cowboys. I found this endearing and explained that yes, in fact, we have plenty of cowboys, and we even have cowgirls. He wanted to know about ranches and how far you need to travel outside of Houston to find a ranch. I explained that Houston has ranches within 30 minutes of the city and went on to tell him of the affluent oil and gas industry executives who have "hobby ranches" with designer lines of cattle. We both laughed about this, and he related it to California and having your own fine wine but instead of dipping into your wine cellar, these Houston execs would have parties and offer their guests their very own brand of T-bone steak.
The impact of values
Somehow the conversation drifted and turned more serious. He began talking about the burden of choice, about the impact of a life filled with excess. He spoke about his life in Uganda and the lessons gained from having started out in a world filled with conflict, hardship and struggle.
He spoke passionately about how this can shape a person and their values. He used a metaphor about filling your fridge with food and having guests over – then if you open the fridge,
"It's like you don't know what to do; it is overwhelming."
I realized his metaphor was drawn from personal experience. He explained that with such availability, the food no longer has value for what it is; it is, in fact, no longer about the food.
He contrasted this to his life in Uganda: First, he explained, you never eat without being served by a loved one; so you are always sitting in anticipation of food, which he feels increases the value you ascribe to your meal. Second, you will not receive more than you can eat, and the food is valued for exactly what it can provide.
We went on talking of choices, values, intentions and so forth. We talked about education and his work as a driver in the U.S. I knew he could not read English well because when he had picked me up earlier he had mixed up the buildings' names a bit and sometimes was at a loss for the right word. He had no formal education. He said he was driving this car because he was still working through much of what happened in Uganda and the stories he gained from people like me helped him to imagine the world beyond – that he tells his friends he has "been around the world already." He smiled really big as he said this.
I asked how it was he began to think about things so much – to reflect so much on the impact of the world around us on our values and the way we think and feel. Where did he get his ideas from? Did he go to school somewhere before coming to the U.S., or were his parents influential in this way?
Family and community values
He was thoughtful about his answer. He said his parents never instructed him on what we talked about or had those sorts of conversations exactly. However, he said that because he was the oldest of his siblings, he was always "on the edge of control." He was encouraged to use his mind and think for himself.
At the same time, he was never alone. He had a large family and a clear sense of belonging in his family and of his role. He was prepared for life in this way "in case something should happen to his father," as he would then become the man of the house.
Birth order and cultural norms assigned him this role. His community promoted his sense of agency by allowing him room to develop greater autonomy and freedom to think for himself, to express himself and to become his own person while support was always within his reach.
He attributed his thoughtfulness to this quality in his relationships with his parents and his extended family. He also gave credit to the narratives – the value tales – he received and was expected to put into use by the elders in his community. He went on to share one of their short stories with me – one about being nonjudgmental of others based on appearances or material possessions.
So from this experience I was reminded that sharing stories is one way to create lasting memories, to create shared meaning and to stimulate curiosity. I am hopeful that by sharing this story, I will be doing the same.