"Popular female celebrity has gone into rehab. She expects to make a full recovery and return to her tour and her fans by next month, says the publicist." How many times have we read this in the news?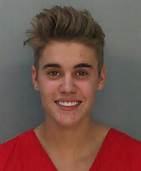 As I write, I am thinking of Justin Bieber's recent DUI arrest, and I can only help but heave a big sigh, as I am sure, he too, will become another alumnus of "Hollywood Rehab."
Don't get me wrong – I love the newest edition of People magazine as much as the next person. Yes, I do think that the disclosures of pop stars and actors such as Demi Lovato and Kesha seeking treatment for eating disorders and addiction issues can minimize stigma around these problems. (Thank you, ladies.) But I also wonder how this portrayal of mental illness and treatment impacts the public.
My concerns as both a mental health provider and a social scientist are the concepts of "drive thru" treatment and the glamorization of specific mental illnesses that are being molded by the media.
Quick fix
An astute and humorous colleague of mine actually coined this term – "grab and go" treatment – as a way of explaining the influx of clients who are looking for a quick fix to mental health issues. Many individuals seeking diagnoses and professional advice are astounded when they are told that progress will take time, energy and money, thus creating an inconvenience and the need for reassessment of one's lifestyle.
It can be frustrating to report the same explanation of quality treatment and the trajectory of most mental illness, yet I can understand how this inaccurate perception of psychiatric illness and "rehab" developed.
If you look at "TMZ" posts, rehab is this soothing place where one can "center" his/her self.  In reality, impactful treatment for a disorder will require more sweat and time than a Bikram yoga class. Of course many people are shocked and upset to find out that the stay at the "spa" turns out to be a crash course in their mental make-up and die-hard habits. If only the mental health problems of the world could be solved so simply.
Become an educated consumer
So what is a conscientious individual to do? Well, for starters, become educated consumers of the media and news. If you want to know more about mental health, research a treatment facility or talk to a provider. Read articles written by mental health professionals and researchers.
Also, a word to the writers, journalists and those who are in recovery – be careful about romanticizing mental health disorders. As blogger Alice Gregory of the New Yorker recently wrote in response to a memoir on anorexia nervosa:
"It is the survivors' responsibility to not inadvertently write 'how to' manuals on disorders in their accounts or to make their darkest moments sound angsty, sexy, and deeply creative."
These styles of writing sell more books, but the consequences of these messages to readers who are struggling are not so benign. I agree with Ms. Gregory: It is time that someone wrote about the exhaustive, restrictive, antagonistic elements of living with a disorder and the hard work and commitment needed to heal.
Regardless, I still may order a copy of the Biebs' future memoir on his rise above the "bad boy" years, but, of course, only for research purposes….