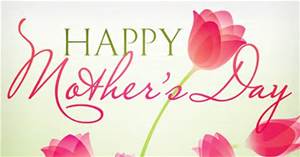 Mother's Day always invites me to recall my early days as a new mother, more than 27 years ago.
Among all the sweet baby-breath, bath time, first smile and first sleep-through-the-night memories that warm my heart, I also remember an afternoon when I was walking the floor with my new baby, trying to soothe her, and crying myself without really knowing why. I didn't tell anyone about those days, those times of feeling isolated, trapped, sad.
Introduction to postpartum depression
Then one day, I saw a TV show that talked about this thing called "postpartum depression" and "baby blues." It made all the difference to me, when I realized, "That's me!" I suddenly felt validated for not being a perfectly happy mom-in-a-TV-commercial. I realized that there were other new moms out there who didn't feel perfectly euphoric all the time about their new-mom status.
Years later, I had the opportunity to develop a mental health clinic for women that focused on identifying and treating postpartum depression (PPD). What I learned in my extensive research on the subject was that postpartum depression affects up to 12 percent of women during their first postpartum year, and sadly, up to 50 percent of these women are not evaluated or treated.
PPD is associated with a wide range of maternal and child health problems. From a mental health perspective, there is a risk of insecure attachment and cognitive and behavioral problems for the child. These struggles can develop into lifelong relationship patterns that affect quality of life for the child and those close to him or her.
A main reason for the lack of identification and treatment is stigma. When a mother has PPD, she may lack energy, may not want to play with her baby and may not be able to meet her child's needs for attention. This can make the new mom feel guilt, shame and a loss of confidence in herself as a mother, which can spiral into more intensely sad feelings and lack of responsiveness to her baby's needs.
A new mother in this situation feels isolated and is afraid to share her feelings with others, partly because they don't fit the media's view of motherhood as being a joyful, exciting and confident time.
The media and PPD
Importantly, media images and stories of women such as Andrea Yates, Dena Schlosser and Susan Smith create a fear of reporting symptoms of depression. Postpartum psychosis is rare, and is different from postpartum depression. And while PPD left untreated may develop into psychosis, the good news is that PPD is very treatable, with medication and therapy. There's even an easy-to-administer scale, the Edinburgh Postnatal Depression Scale, which is effective in identifying symptoms.
Fortunately for me, my symptoms were short lived, and I had lots of support around me at that time. Reaching out to the young mothers in your life, and offering compassion and empathy for what may be their very mixed emotions at this time, is one of the best Mother's Day gifts you can give to both Mom and baby, all year long.
Happy Mother's Day to all!