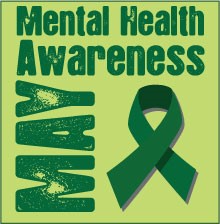 As a staunch advocate for eliminating the stigma surrounding mental illness and brain disorders, Menninger encourages conversation in our homes, our communities and our media outlets.
So let me begin this conversation by offering kudos to the Houston Chronicle editorial writers for the May 19 admonishment "Low Blow" that said the tactic of leaking a political candidate's treatment for depression by the opponent's camp went too far.
Politics and mental illness
An outgoing politician aligned with Lt. Gov. David Dewhurst released documents revealing Sen. Dan Patrick's voluntary mental health treatment.
Mental health history, like a history of diabetes or even recovery from alcoholism or other addiction, doesn't belong on resumes. Neither does skin color. Neither does where you grew up.
Sen. Patrick used the situation as an opportunity to right a wrong.  He issued a statement that said he had indeed received "treatment decades ago for depression and exhaustion." And today he's arguably a successful Texas businessman, regardless of your views about his politics.
It's up to all of us to capitalize on such newsmakers and promote the facts about brain disorders such as depression, anxiety (the most common category of all brain disorders) and other conditions. It's up to each of us to let our family, friends, co-workers and others who care for us know that brain disorders happen to many people, treatment works and speak up when we need support or attention from professionals for help.
National Mental Health Month
There's no better time to have that discussion than in May, which is National Mental Health Month.
Speaking of speaking up and out, I'm reminded of a conversation I witnessed earlier this month. In front of more than 800 guests at Menninger's annual signature luncheon, which raises funds for research, training and patient care, University of Houston's Brené Brown, PhD, LMSW, and Academy Award-nominated actress Mariel Hemingway chatted about mental illness.
With the stage set as close to a living room as a ballroom's stage can be, the women opened up about the realities of coping with a brain disorder. Mariel said she realized that in creating her documentary, Running from Crazy, the idea of telling her story was more scary than actually telling it.
The lesson learned: "We all need to tell our story," said Mariel. Before she did, she equated it to trying to hold a ball under water. "When you tell the truth, it is freedom like nothing else."
Our life's picture includes our parents, our children and pets, our friends. It also includes our work and hobbies as well as our ups and downs, our sickness and health.
It's time to place our mental health in our personal portrait and be willing to share it. Clearly, Mariel and Sen. Patrick do not view their portrait as less than whole for sharing that part of their story.