I have been attending professional conferences for more than 30 years, so they have become rather predictable to me. Plenary sessions, research paper presentations, skills workshops: Sessions are generally informative, though sometimes deadly dull.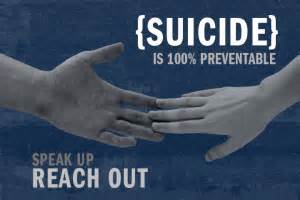 That said, my experience at the 2014 conference of the American Association of Suicidology in Los Angeles a few weeks ago was anything but dull or predictable. At this meeting, it was announced that a movement to establish a new AAS division for members with lived experience – people who had made suicide attempts and survived – had been successful.*
I write because I recently expressed concerns here about this movement.
Stories of suicide-attempt survival
A session I attended on the topic was, well, atypical. One audience member compared it to a Grateful Dead concert – perhaps a bit of stretch, but, to be sure, one does not commonly experience whistles, whoops and multiple standing ovations at a professional conference (see above).
This particular session consisted of four brave individuals, one after another, telling stories of adversity, despair, desperate acts and recovery. The stories were wrenching, heartrending and triumphant. Resisting any urge to evoke pity or idealize their recovery, the speakers delivered a remarkably consistent message: I'm not out of the woods yet; I sometimes still have suicidal thoughts, but I am hopeful and committed to pursuing the meaningful and joyful life that all human beings should have. The implicit message:
"You can do this, too. I went into that dark place and came out the other side, not only alive, but stronger for having been through it."
Lasting impression
It is this latter message that impressed me most.
I realized that in expressing the unease that I and many mental health professionals have about giving up privacy regarding one's history of suicidal thoughts and attempts, I was not fully appreciating the fact that this "coming out" was about much more than just shedding the burden of stigma (sufficient motivation in and of itself); more, it was about the therapeutic impact that the communality so evident in this packed room had on the participants and potentially to anyone in the audience, whether physical or virtual.
Which brings us to the issue of coming out digitally.
In my prior post, I noted that fighting stigma by posting one's private information on the Internet, whether about suicide attempts, HIV status or any other protected health information, is a quantum leap compared to other forms of disclosure, in that it reaches a worldwide audience and is "out there" essentially forever, available to future employers or potential romantic partners, who might not be as open-minded as one would hope.
So here's the trade-off for the loss of privacy: The collective nature of this coming-out – potentially large numbers of kindred spirits as well as potentially huge numbers of struggling individuals desperate for a ray of hope – adds up to a potential bonanza of therapeutic benefit that has heretofore not existed. Translated, this means many lives potentially saved.
Goodness knows, we mental health professionals can use the help on this sacred mission.
Does this mean I'm totally OK with people coming out about suicide attempts online? Let's just say I will still advise my patients and anyone else who asks to put a lot of thought into the decision, carefully weighing advantages against disadvantages. The thing is, while the column listing disadvantages remains, the advantages column just grew considerably, as a result of the whistling and whooping at that otherwise predictable conference.
*AAS already had divisions for clinicians, researchers, prevention specialists, crisis workers and survivors (those who have lost a loved one, friend or patient to suicide).