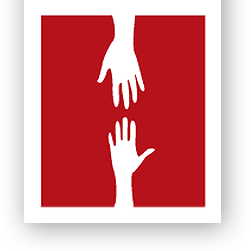 My name is not Anonymous, but it will suffice for this blog post because I must be, well, anonymous.
Volunteering to help others in a crisis
I'm one of hundreds of suicide/crisis hotline volunteers around the United States, and who we are is not important relative to our callers. Their crises are what we focus on, and we use an alias because the only thing callers need to know about us is that we have a sincere desire to help them get to a point where they can help themselves.
I get nervous on the drive over to the hotline location. I've been trained well on the crisis model, but there's no script and these calls are high stakes. I want to say just the right things to help people validate their feelings, but it's a challenge because I never know what kind of calls I'll get. Here are just a few of the people I've tried to help:
A man with a diaper fetish.
Many distraught teenagers who have broken up with their girlfriend or boyfriend.
A girl who had been sexually abused by both her biological mother and father, and having left that abusive situation was raped in a group home.
A husband crying because his wife found another liquor bottle hidden in their house, and it was the last straw – she wanted him to leave forever because of his drinking. "You could stop anytime you want to," she screamed at him.
A wife whose husband had cheated on her and then wouldn't let their daughter go to a friend's quinceañera because he thought she'd have sex with her boyfriend that night.
Elderly people who were isolated and lonely.
People who want to end their life because the emotional pain they're experiencing is too overwhelming to bear. (We have specific ways of caring for these callers. Our job is to buy time in the hope that the help we provide will allow the callers to reconsider and come to a different decision.)
A need in common
What do these callers all have in common? An urgent need to talk to someone who does not know them, who cannot see them, who will actively listen and who will not judge them for anything they say or don't say. Sometimes, I'm so actively listening that my head is bowed and my hands cup the earphones of my headset so I can hear every word. It's important to get into the rhythm of each caller's speech so you don't talk over them — that way I have a better chance of helping them expand their options.
Taking care of myself
When I leave my shift, I close my ring binder of training notes and say to myself that I've done what I could. Enough callers thank me each shift to make up for the ones who still feel powerless when they hang up. (The best thank-you I've received so far is from a Vietnam vet who told me he would not put a shotgun in his mouth and pull the trigger that night because he felt better talking to me.) When I get home, I count my blessings and take care of myself. I have a mug of hot chocolate, an Epson salts bath and call it a night.
National network
There's a network of United States hotlines so if one city is short of staff/volunteers, the calls roll over to people who are available. Volunteers are never alone, there is always a paid staff member there, and staff members are usually the ones who work the phones in the deepest dark of night up till dawn.
If you're even slightly interested in volunteering on a crisis hotline, I urge you to contact your local office and at least go through the training. Then decide. If it's not a good fit for you, no worries; you will have learned valuable communication skills. If you do end up volunteering, you'll know that you're having a direct and positive effect on people's lives.