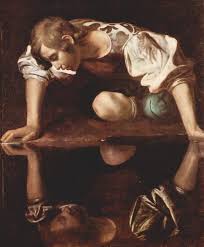 Ambition's dark side regularly captures our attention. The relentless quest for status, fame and power is not only off putting but also damaging to the extent that the quest comes at a cost — getting to the top by climbing over the backs of others, potentially injuring them in the process.
Narcissistic personality disorder
Psychiatry, in its inclusive spirit, has a diagnosis for the dark side of ambition: narcissistic personality disorder. Here are some of the pertinent diagnostic criteria: grandiose sense of self-importance; preoccupation with fantasies of unlimited success, power and brilliance; belief of being special and unique; requiring excessive admiration; entitlement; interpersonal exploitation; envy; and arrogant attitudes. Dark indeed.
But the fruits of ambition also capture our attention. President Kennedy's challenge to put a man on the moon in a decade launched an extraordinarily ambitious project with spectacular success and spinoffs with substantial social benefits.
But ambitions need not be so grand to be fruitful. For many of us, identity is forged by our life projects that embody our ambitions, be they great or more modest. And ambitious projects need not be as tangible as putting a man on the moon. Raising and caring for a family is ambitious and perhaps the ambition most crucial to our collective well-being. We might say that ambition accounts for much of our cultural progress and achievement. Without ambition, we stagnate as individuals, institutions and societies.
Ambition: virtue and vice
Perhaps we should think of ambition as a double-edged sword — potentially a virtue and a vice. Ambition goes awry when it is driven more by the status of the self than the value of the project. But we should not think of healthy ambition as selfless.
I was inspired to write this piece by the thinking of a contemporary philosopher whom I greatly admire, Christine Korsgaard. She articulates the ideal integration of the self with ambitious projects. Befitting her profession, she gives the example of wanting to write a book (on Kant's ethics) that would be good enough as to be required reading in all ethics classes. She acknowledges that this desire could be perceived as "raw vanity" (the dark side). But she sees the desire differently; in her own words, excerpted from her book, Self-Constitution: Agency, Identity and Integrity:
"I think that such a book would be a good thing and my ambition is not conceivable without that thought. It is an ambition to do something good …. I think someone should write a book on Kant's ethics good enough that it will be required reading. I think that this is something for which there is a public reason.

This doesn't, however, mean that my ambition is just a disinterested response to that public reason …. I don't just want it to be the case that someone writes the book. I want to be the someone who writes that book." (pp. 210-211, emphasis in original).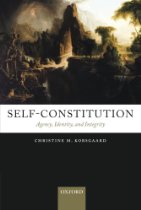 Korsgaard goes on to acknowledge that the personal component to ambition is often essential to carrying out the arduous work of one's projects. She is keenly aware that this personal ambition might lead one to subvert others' efforts to carry out the same project, for example, undermining a colleague's attempt to write the book. She wisely asserts, "This is not an expression of ambition, but rather a very familiar perversion of it."
More broadly, I think this "perversion" includes ambitious self-enhancement devoid of investment in worthy projects for their own sake. The desire to be "Number One" is ubiquitous in our culture. We must ask: For what purpose? Toward what end? Sheer shelf-aggrandizement will not do. With such misguided directions of ambition, we move from what we psychologists call "healthy narcissism" (as Korsgaard brilliantly exemplifies) to "pathological narcissism." And who wants that?
References
APA (2013). Diagnostic and Statistical Manual of Mental Disorders, Fifth Edition, DSM-5. Washington, D.C. American Psychiatric Association.
Korsgaard, C.M. (2009). Self-Constitution: Agency, Identity, and Integrity. New York: Oxford University Press.