Meet our bloggers
Editor of the Journal of Psychiatric Practice, past president of the American College of Psychiatrists and past president of the American Psychiatric Association, Dr. Oldham is the former chief of staff and senior vice president at The Menninger Clinic. He is currently the interim chair of the Menninger Department of Psychiatry & Behavioral Sciences at Baylor College of Medicine.
A prolific author, he is the senior editor of the standard textbook on personality disorders and is known nationally for his expertise in borderline personality disorder.
W. Walter Menninger, MD
Dr. Menninger served as president and chief executive officer of The Menninger Clinic from 1993-2001. He is chairman emeritus of The Menninger Clinic Board of Visitors and edits The Bulletin of The Menninger Clinic. He is a grandson of Clinic cofounder C.F. Menninger, MD, and son of William C. Menninger, MD, another of The Clinic's cofounders.
A consultant to law enforcement and prison systems for more than 30 years, Dr. Walt, as he is affectionately known at The Clinic, continues to work with the Topeka, Kan., Police Department.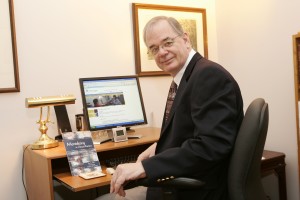 Dr. Allen
Dr. Allen is the senior psychologist at The Menninger Clinic and is a professor of Psychiatry in the Menninger Department of Psychiatry & Behavioral Sciences at Baylor College of Medicine.
A leader in mental health education, Dr. Allen has been published extensively. He wrote Coping with Trauma: Hope through Understanding, Coping with Depression: From Catch-22 to Hope and Traumatic Relationships and Serious Mental Disorders and coauthored Restoring Hope and Trust: An Illustrated Guide to Mastering Trauma and Borderline Personality Disorder: Tailoring the Therapy to the Patient, among others. Dr. Allen serves as associate editor of the Journal of Trauma and Dissociation and as a reviewer for several professional journals and book publishers.
In addition to contributing regular blog posts, he is also an accomplished jazz pianist and composer.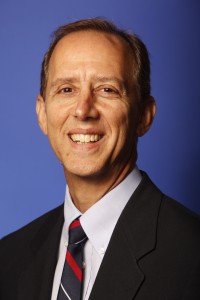 Dr. Ellis
Dr. Ellis assumed the position of director of Psychology for The Menninger Clinic, effective January 1, 2010.  A professor in the Menninger Department of Psychiatry & Behavioral Sciences at Baylor College of Medicine, Dr. Ellis is the principal investigator of Menninger's Suicide Prevention Research Project.
Since coming to Menninger in July, 2008, Dr. Ellis has served as associate director, Psychology, principal investigator of the Collaborative Assessment and Management of Suicidality research project, a psychotherapist and an active member of the Research Committee.
He is the co-author of the books Suicide Risk: Assessment and Response Guideline, Choosing to Live: How to Defeat Suicide Through Cognitive Therapy, editor of Cognition and Suicide: Theory, Research, and Therapy and author of numerous book chapters, papers and numerous blog posts.
He received his undergraduate degree from the University of Texas and a doctorate of Clinical Psychology from Baylor University. He is a Fellow of the American Psychological Association and a Founding Fellow of the Academy of Cognitive Therapy.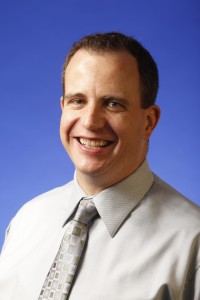 Dr. Groat
Dr. Groat is the program director for The Menninger Clinic's Professionals in Crisis program and an assistant professor in the Menninger Department of Psychiatry & Behavioral Sciences at Baylor College of Medicine.
He received his master's degree from Miami University, Oxford, Ohio, and his doctor of counseling psychology degree from the State University of New York-Albany. His professional interests include psychodynamic psychotherapy, personality assessment and therapeutic communities.
Mary Oxford, PhD
Dr. Oxford is the program director for Pathfinder, Menninger's community re-integration program. She received her undergraduate and graduate degrees from Texas A&M University. She also completed an internship at the University of Texas Health Science Center – San Antonio and a postdoctoral fellowship at Laurel Ridge Hospital.
Dr. Oxford is obsessed with Viva paper towels (but only the thick white ones), Jacala hot sauce, Scrabble, her book club, all movies except horror and science fiction ones and her family. She loves her job.
Donna Lamb, LCSW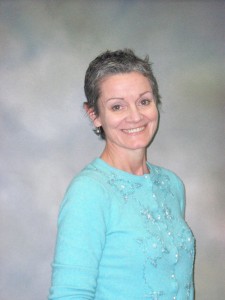 Donna Lamb
Donna Lamb, LCSW, is a senior psychiatric social worker at the Menninger Clinic. Unable to fulfill her childhood goal of becoming Peter Pan, she instead uses her imagination to work with people who may be temporarily out of touch with their own. She is passionate about working with bereaved parents, as she can't imagine any greater heartache. Each year, she has weekend retreats for grieving moms and for grieving couples: she likes how it feels to help a heart heal.
Donna is an avid reader; she is alphabetically working her way through the library so as to not miss anything good. To date, she remains in the "A's": there are a lot of good books out there.
Anne W. Lupton
Anne is a marketing communications pro at Menninger who's spent her career in healthcare. A graduate of Randolph-Macon Woman's College (now Randolph College) and Duke University, she's wild about New York City, (just about) everything designed by Dries van Noten, Vizslas, interior design, chocolate, beer and cats with extra toes.
She also makes a mean Italian cream cake.
Jane Mahoney, PhD, RN, PMHCNS-BC
Dr. Mahoney is the director of Nursing Practice & Research at The Menninger Clinic, where she also manages the Betty Ann Stedman Psychiatric Nurse Internship program. Her research has been published in scholarly journals such as the Journal of Professional Nursing and Perspectives in Psychiatric Care.
David Ness, MD
Dr. Ness is a staff psychiatrist at The Menninger Clinic.
Pam Greene, PhD, RN
Dr. Greene is the former chief nursing officer at The Menninger Clinic.
An expert in suicide, she travels extensively as a trainer in the assessment and management of suicide for the American Association of Suicidology and the Suicide Prevention Resource Center. Dr. Greene is a frequent presenter at local, regional and national mental health nursing conferences and author of nursing practice articles. She also serves as a member of the editorial advisory board for ADVANCE for Nurses.
B. Christopher Frueh, PhD
Dr. Frueh is a clinical psychologist and a professor of Psychology at the University of Hawaii, Hilo, HI. He is also a McNair Scholar and the director of Research at The Menninger Clinic.
Jeffrey A. Smith, PhD
Dr. Smith is an American historian and assistant professor of History at the University of Hawaii, Hilo, HI.
Michele Arnold
Michele is the Annual Fund & Stewardship manager at The Menninger Clinic. She's a long-term advocate for the Richmond State Supported Living Center in Richmond, Texas, and a volunteer guardian to a resident who's happy living there. Who will be the lucky literary agent, she wonders, to snap up her unpublished novel about a father-son reunion in a Costa Rican rainforest in 1915?